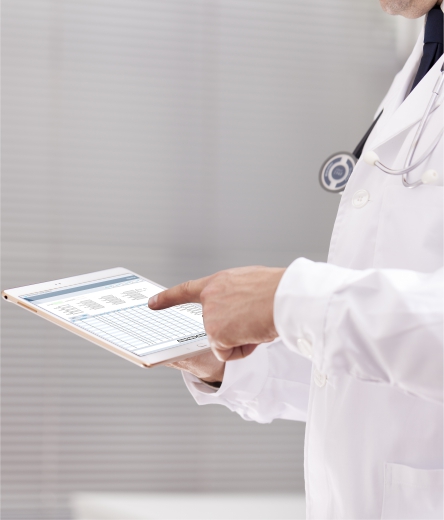 Do you need a HIPAA-compliant medical billing software system that will save you and your client´s time and money? If so, it is time for you to streamline the administrative, billing, collections, and accounts receivable management functions with MedEZ's™ healthcare solutions.
*Fiscal monitoring and reporting
Bad debt reports
Projection report
Account Receivable
*Administrative and billing reports
Patient invoices
Statements
Electronic claim reports
Automates billing process
Automatic Payment posting
Batch Billing
Electronic Claim Submission (We work seamlessly with Availity and Emdeon)
Automate patient charge entry using clinical notes, date range attendance, or electronic super bills.
**Our Billing Package comes pre-loaded with:
ICD-9/10 codes
CPT Codes
HCPCS Codes
*Additional reports can be added
**Additional codes can be added
MedEZ's™ HIPAA-compliant secure medical software makes the management of security simple by assigning each user a specific security level permitting them to view or edit only certain areas. Depending on the user's security, they easily access information using the reporting and billing software with no paperwork required. MedEZ's™ secure medical billing software was developed with easy to use management checkpoints to ensure HIPAA-compliance and eliminate billing errors.
MedEZ's™ Medical Billing software allows submission of electronic claims directly to Medicare Part A, Medicare Part B, and Medicaid, avoiding any clearinghouse fees. Easily create files or upload and download reports.
With Batch Billing software, claims are processed efficiently with the click of a button.
After processing the electronic claims, print a UB04, CMS1500, and access many billing reports.
The Automatic Payment Posting modules download the Ansi 835 and automatically post payments saving time and errors with data entry.
MedEZ™ Medical Billing Software includes extensive reporting capabilities, allowing your staff to track activity at your client's healthcare practice, thereby providing administrators with an accurate picture of billing.
These customizable reports contain printable, official invoices and statements, and are easily created in the basic categories listed below:
MedEZ's™ easy to use projection reports allow you and your clients to determine when future payments are due to be received. Our billing software then calculates the monthly totals.
MedEZ's™ Billing software allows submission of electronic claims directly to Medicare Part A, Medicare Part B, and Medicaid, avoiding any clearinghouse fees. Easily create files or upload and download reports.
Monitor your clients' activities, procedures, patients, and employees with statistical reports.
This complete accounts receivable and billing software system produces Patient Invoices and Statements, Bad Debt and Aging reports, plus much more. The Accounts Receivable module includes a Payment and Sales Journal that can be exported to your clients' accounting software.
The MedEZ™ reporting and billing software supports Crystal Report Writer, allowing you to create customizable reports based on each individual client's needs.
There are several components of the MedEZ™ healthcare software which you may be interested in:
Using the Transportation Billing Software Module, your healthcare billing company can bill for patient transportation according to their attendance records and services received.
Using Electronic Payment Posting, your billing company can import ERA's to authenticate and post healthcare payments. This HIPAA-compliant module is setup for Medicare A & B and Medicaid.
MedEZ's™ Medical Billing Software ensures the appropriate payer sources are billed. We bill directly to Medicare and Medicaid while utilizing free clearinghouses for private insurances. A bill can be produced by simply checking the procedures the patient required. Procedures, pricing lists, and billing codes are predetermined during setup and are customizable to the services that your healthcare clients provide. This billing software eliminates the need to look-up prices and thereby, you avoid errors. The patient's Co-Pay can be viewed and posted at this time. MedEZ's™ healthcare software calculates the amount due after a payment is posted.