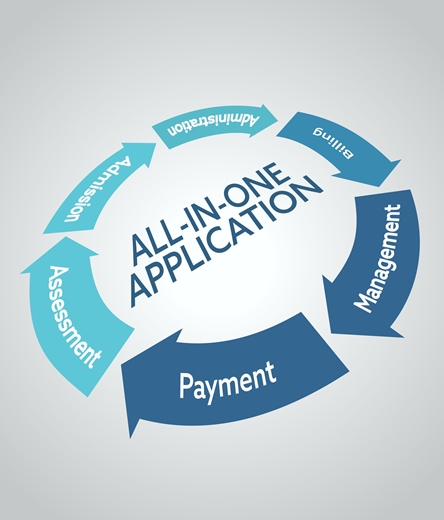 Our Clients collectively billed half a BILLION dollars last year!
Our E-claims had a passing rate of 95% on the first transmission!
Rather than relying on separate programs to handle each individual module, cut costs and increase personnel productivity by taking advantage of the MedEZ Difference, accomplishing it all effectively and efficiently within the same integrated platform.
We provide facilities with a fully integrated software with the following benefits:


Billable Clinical Notes
Document Scanning
50% reduction in Hard Copy Documents
Eliminates redundancy which saves about 75% in time taken to chart
1 Year ROI.
Transparent Cost of Ownership.
Our software is fully ADAPTABLE!!!
The MedEZ Difference is being your comprehensive, all-in-one paperless solution to simplifying your company's workflow process. MedEZ™ is one of the leading software in the health industry that allows you to document the entire patient chart from start to finish. Whether your company is seeking a solution to a clinical, billing, or a collections problem, MedEZ™ can do it all. By comprehensive software, we intend the ability to bill Physicians, inpatient, outpatient and meet all necessary criteria for billing needs as well as Submits Institutional and Professional claim formats. We are not limited to one facility type or billing process. After the purchase of MedEZ, there is a quick turnaround to begin processing claims. If your outpatient/inpatient facility has the billing expertise you can be up and running within a month. (quicker for Doctor offices/clinics). MedEZ™ is a 32/64 bit, client-server healthcare software application that works on all Windows platforms, and in many cases no additional hardware is needed to operate its multi-disciplinary customizable modules. MedEZ's™ functionality is highly portable; therefore it can be accessed via the internet. Our vision is to provide the healthcare community with high quality, easy to use, cost-effective, adaptable, user-friendly software. We won't leave you alone after you have purchased MedEZ, weekly meetings are expected until you are comfortable with the day to day operations of the software and to ensure MedEZ is meeting your needs.
Here at MedEZ™, we make the complex easy! Each of MedEZ's secure medical management software suites are highly customizable to fit the unique needs of your healthcare facility. We have specially crafted suites available for:


Ambulatory Healthcare Management
Behavioral Healthcare Management
Physical Rehabilitation Software
Medical Billing Software
Rural Health Center
Detainee Healthcare Management
LTAC Software
Some special features that may be simplified and automated using MedEZ™ include:


Medical Billing Software
Appointment Scheduling Software
Electronic Health Records
Take advantage of our Patient Assessment Instrument (PAI)
MedEZ™ includes a PAI wizard that serves as an electronic tool to allow users to complete or obtain the scores needed to complete the PAI in order to assess physical, cognitive, or psychosocial status.
Quickly respond to regulatory changes within the industry to stay compliant.
Be prepared for your next audit by providing auditors with thorough and legible documentation.
Ensure that your documentation supports the level of care you provide by guiding your clinicians through the documentation process.
Improve the accuracy and consistency of your PAI scores which can result in an increase in revenue.
Allow your clinicians to chart by exception.
Eliminate redundant documentation by automating the generation of the physician post-admission assessment, 4-day plan of care, weekly team conference and plan of care updates.
Manage patient progress with outcome reports.
Convenient physician signature features allow for admitting, commenting on and discharging patients.
Determine nurse staff needs based on patient acuity.
See your daily schedule, block of time, track 3 Hour Rule, cancel or change appointments.
Receive warnings/alerts when patient exceeds authorized treatments.