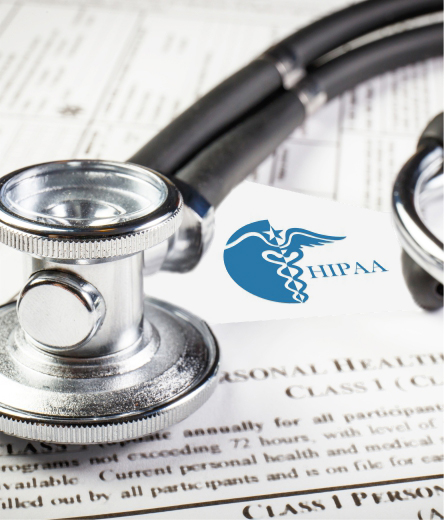 In August 1996, the Health Insurance Portability and Accountability Act (HIPAA) was passed. The act seeks to improve portability and continuity of health insurance coverage in the group and individual markets, to combat waste, fraud, and abuse in health insurance and healthcare delivery, to promote the use of medical savings accounts, to improve access to long-term care services and coverage, and to simplify the administration of health insurance.
While the software standards and functionality requirements of the healthcare industry are changing to comply with HIPAA guidelines, finding and screening products and services that do not just meet the minimum expectations, but add value, becomes more and more difficult to find.
MedEZ™ provides a sharp focus on HIPAA-compliance. HIPAA-compliant and reliable, easy to use software, is an integral part of our company's on going efforts to provide clients with the latest hardware, software, and industry standards.
Click Here
for more information on HIPAA.
MedEZ™ is fully committed to providing products and services that add value to physicians' practices. Therefore, we have upgraded all the MedEZ™ software packages to be HIPAA compliant, and to provide added security, we also changed formats for Electronic Claims Submission (ECS). Also, the Electronic Document Management module works in conjunction with HIPAA to combat waste and redundant paper files.

All MedEZ™ healthcare software with built-in features such as:
Tight Security Restrictions
User Accounts and Passwords
Restricted Access to Certain Materials
Audit Capabilities
Daily Appointment Scheduling Software
Alerts and Notifications
Updated ICD-9 and CPT Codes
Many Customizable Reports

« MedEZ™ also contains ECS supported documents:
837 Institutional Document
837 Professional Document
997 Document
835 Document
« MedEZ's™ Solution Benefits
Multi-physician appointment scheduling software that is easy to use
Free electronic claim submission
Electronic health records with 3-D imaging and DICOM support
Automatic payment posting
Complete accounts receivable reporting