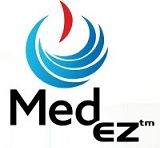 MedEz Launches Portable Web Application for Behavioral Health – MedEZ Web
Ft. Lauderdale, FL (June 28, 2016) – Integrated Software Solutions, the developer of MedEZ, announces the launch of portable practice management, billing and EHR application for behavioral health & substance abuse services,
MedEZ Web
. This new cloud-based solution was created using input from therapists and other healthcare professionals, medical software developers and industry experts. MedEZ Web is affordable, high quality and user-friendly solution for inpatient and outpatient psychiatric facilities and substance abuse clinics.
MedEZ
is recognized all over the country and around the globe with its comprehensive all-in-one solution. Now a new and agile version of this solution is available as a cloud-based monthly subscription service. MedEZ Web allows automating administration, patient management, clinical, billing and other needs of a medical facility, while requiring no downtime, minimal investment, transparent pricing, and excellent customer service.
"We always follow the market, to make sure that we provide the best and most relevant product to our customers. ….," says Thedy Brezault, president and chief executive officer of MedEZ. "For this new online product, MedEz Web, we combined over 15 years of experience in EHR and medical billing with the current needs in the behavioral market. MedEZ Web is comprehensive, user-friendly and available on different devices & operating systems."
About MedEZ
MedEZ(TM) provides the health care community with affordable HIPAA-compliant health care software programs for management and automation needs. This medical and behavioral health management software boosts healthcare facilities' effectiveness and employee productivity. MedEZ's modules provide a seamless experience that simplifies daily activities such as medical billing, claim submission and Electronic Health Records allowing your employees to focus on patients, not paperwork. MedEZ is privileged to offer products that impact the patient directly, resulting in a healthier, better informed populace. We succeed at this by building a community in which our employees and our customers work together in the spirit of innovation. Our vision is to provide the health care community with high quality, easy to use, cost effective, customizable, user friendly software.
Integrated Software Solutions Corp created and distributes MedEZ, a client-server based software. For more information about this release, please call or e-mail our customer support team at 1.888.MEDEZ.88 (1.888.633.3988) or
www.medez.com