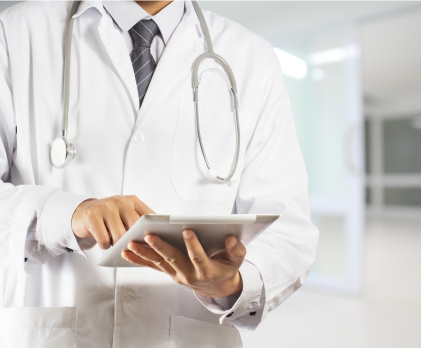 In our 20 years developing software for Behavioral Healthcare, we made a point about listening to our clients closely. It is their needs and requirements what move us to improve ourselves and to keep working on providing them with tools that simplify their practices.
Behavioral Healthcare Software: Tool or Hindrance?
We have heard countless times about the frustrations associated with all the daily tasks they have to complete and the tools they use. In his 2015 Forbes article 
Why Doctors Are Frustrated With Digital Healthcare
, Todd Hixon points them in detail, giving voice to what normally is grunted by very tired, very frustrated doctors and administrators. Even now in 2017, when technology has progressed to astronomical levels, we could routinely find these same frustrations:
EHRs are typically hard to use. Many doctors complain of spending several extra hours each day entering data to EHRs. In some practices they even hire medical scribes to help with data entry.
EHRs are often local, island systems that do not provide access to other clinical resources, so doctors need to use multiple systems.
Patient portals are often a dismal experience. HIPAA has motivated administrators to mandate defensive designs that are often so inconvenient for patients that they are seldom used. Patients and doctors alike find them redundant and ultimately useless.
Doctors feel they have tons of data available to them, but few tools to use it to make intelligent and timely decisions.
The Billing process for Medicaid and Medicare is complicated and lengthy enough, without adding an additional layer to the cake with an inefficient system. A single error could delay payments for weeks or months.
We feel their struggle; as a software developing company, our core mission is to create a solution that simplifies the daily tasks of a Behavioral Healthcare facility, no matter how hard or complicated they could be, and to allow doctors and staff to dedicate more time to providing care to those who matter more: their patients. At MedEZ, we are proud to be the Behavioral Healthcare Solution that will  help our clients achieve their highest potential by making the Complex, Easy.