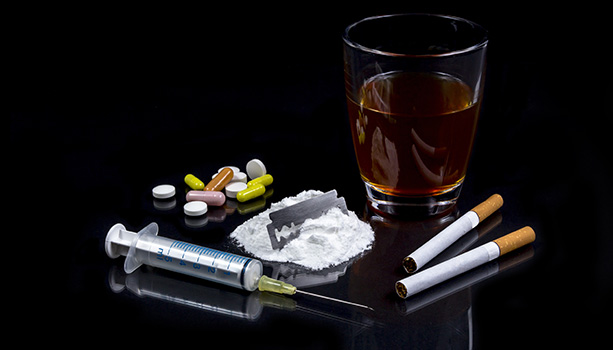 One Easy Way to Spot Addiction
Addiction is a problem family and friends of people suffering from it often wonder what they could have done to get their loved ones the help they needed sooner. There is one easy way to figure out if someone is headed down a path towards chemical dependency: Consider whether or not that person has repeated trouble with a substance.
Defining "Trouble"
"Trouble" refers to any undue disruption to a person's routine or average comfort level Physiologically, financially, occupationally, academically, socially and psychologically. This includes but is not limited to:
Arguments with others about use or access to the drug
Feelings of guilt, shame or worthlessness before, during or after use
DUI charges
Trips to rehabilitation clinics
Lack of responsible behavior due to intoxication (too drowsy to get up for class), trying to get the drug (traveled to get drugs from a dealer instead of going to staff meeting) or recovering from overdosing on the drug (too hungover to make it to daughter's basketball game).
"Repeated Trouble" in Action
Someone who has a single DUI charge might be at risk for developing an addiction. But that person could also decide to never take that substance again before operating a vehicle. The ability to make and stick to such a decision often signifies that someone does not have an unhealthy relationship with the substance.
However, with each DUI charge that follows the first, the likelihood that addiction (versus bad luck, discrimination, etc.) is the central issue increases. Two or more DUI charges constitutes "repeated trouble." At this point, a loved one may want to start having calm conversations with this person about the use.
Someone who gets hurt and uses a prescribed opiate pain medication (Demerol, Codeine, Vicodin, etc.) is likely not suffering from addiction. However, someone who gets hurt and has severe pain on a regular basis (more than once a year) may be headed towards developing an addiction to opiates.
Especially noteworthy is if these injuries take place when no one else is around to see them happen, or if the person has a high level of control during the accident (such as running a car into trees or rear fenders, falling down or dropping things on feet).
Human beings are predisposed to move away from harm and discomfort and towards safety and pleasure. When people repeatedly hurt themselves in order to get, continue using or recover from abusing a drug, the relationship they have with the drug becomes unhealthy.
Pointing out early warning signs of developing addiction can save time and suffering. If you believe a loved one may be developing an alcohol, opioids or other addiction, it would be of benefit to seek supportive treatment and recovery.