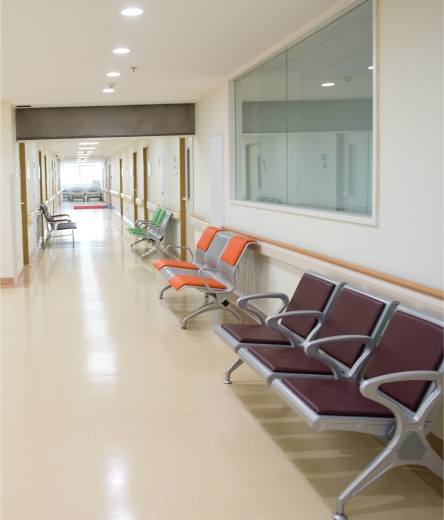 The solution MedEZ™ provides for Ambulatory Health Centers will allow facilities to operate in an environment that uses less paper and centralizes all patient related data into one system. By having a centralized system your facility will be able to access data that can be utilized in an actionable and meaningful way that will aid in the transition of care.

A leader in providing healthcare technology to the Ambulatory Health Care market since 1995, MedEZ™ offers a wide-ranging solution line designed to provide an all-inclusive, streamlined approach to Ambulatory Health Care while also optimizing outcomes and reducing cost. MedEZ™ suite of solutions includes Electronic Medical Records, managed care solutions, practice management/billing, cost reporting, and e-prescribing systems as well as a pharmacy interface with a MARS component, and a lab interface that can communicate with a LIS via HL7.

Doctor Clinic EHR
MedEZ – Doctor / Clinic EHR offers an office management and billing software that automates the operations of your office and will save you time and money. MedEZ-Doctor EHR is fully customizable. With our amazing automation software, your daily efficiency and productivity will increase leaving extra time to spend on patients and not paperwork. You will have access to full patient profiles, scheduling, and EHR all in one place.
Features:
Scheduling – Scheduling can be done easily with MedEZ-Doctor EHR. Our system is designed to optimize time and improve efficiency with;
Multi-physician capability
One-click scheduling
Check-in Module
Daily report scheduler
Task Pad
Temp Patients
Clinical Dashboard – features include;
Exams
E-pharmacy
Billing info
Document manager
Form generation
Notes
Immunizations
Patient Dashboard – features include;
Patient list
Vital signs
Patient history
Review of system
History of present illness
Electronic Billing


Batch billing
Direct billing
Clearinghouse
Reports


General reporting
Billing reports
Accounts receivable

Statistics
Ambulatory Electronic Health Record (EHR) Design highlights:


Navigators bundle related functions into common workflows.
Fast system response times for many concurrent users.
Decision support – clinical and financial – links to suggested action.
Intuitive filtering tools simplify longitudinal chart review.